kurisumasukyaroringu was performed on Saturday, December 14.
Children who gathered in HOTEL PLAZA KOBE, the sun open space. Child who finished acceptance receives LED candle.
At first, it is played violin…It is also kyaroringu around Shimauchi with LED candle. 
Tension of children gradually goes up…
We are waiting impatiently after this!  Bingo meeting, da, ka, ra! !!
We finish Shimauchi kyaroringu in intense dash (not actually good…) 
"Give me bingo card!" We crawl up to the staff on our knees in this.
However, as for the staff minus number kejito "come home, and all are after! We cannot hand regular bana properly! Regular nde!" We convey this in loud voice.
"You may take na, na, bingo card" The staff not to hand stubbornly no matter how much asked. Argument continues.
In a stream…As everybody with LED candle came home to the sun open space,
Bingo card that you are waiting impatiently for is distributed and is such an immediate cancer, but…A fret called this............ Get cold; ...
Afterwards, bingo meeting was held happily, and "kurisumasukyaroringu 2019" closed curtain☆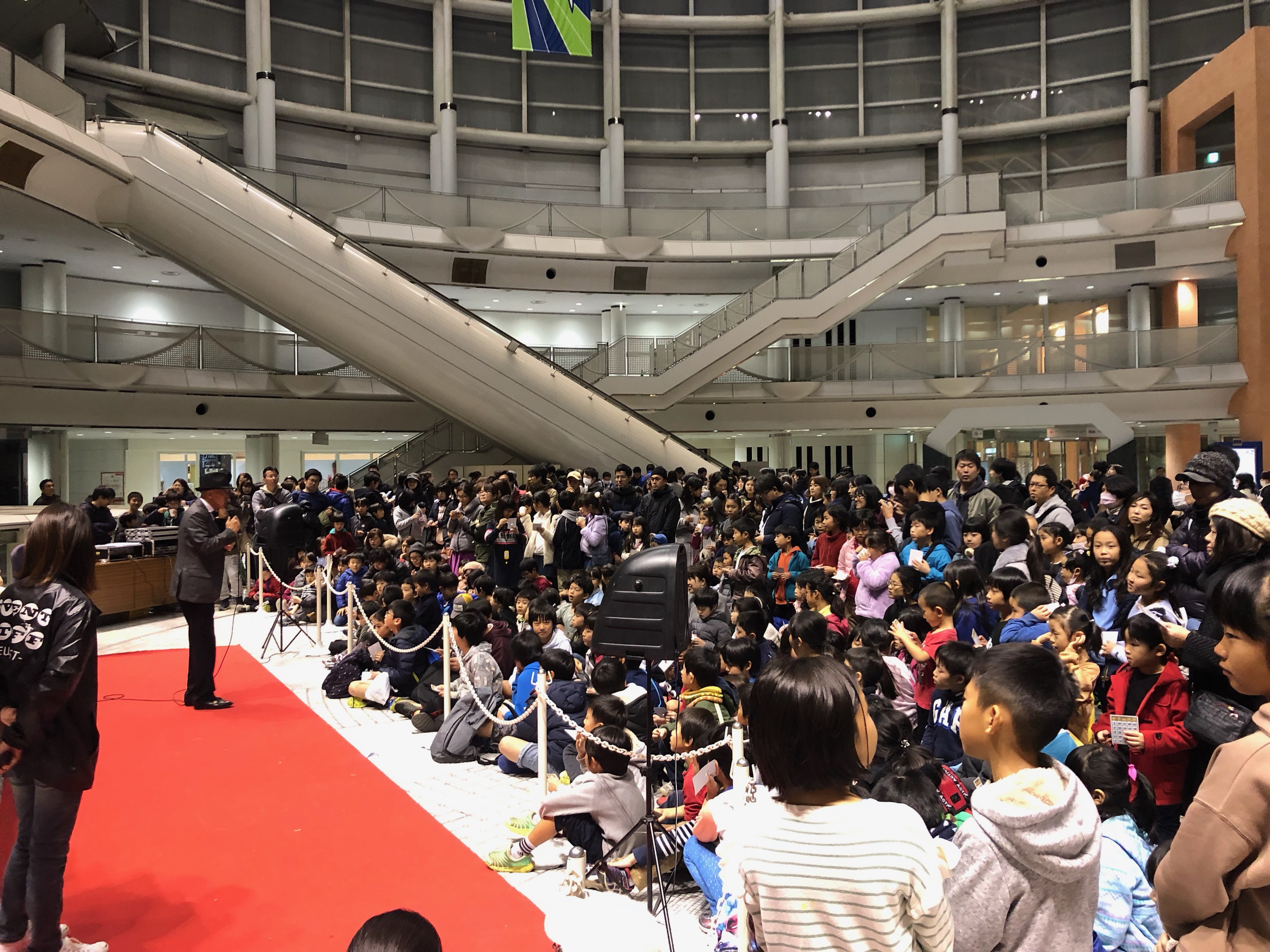 Photograph is state of bingo meeting