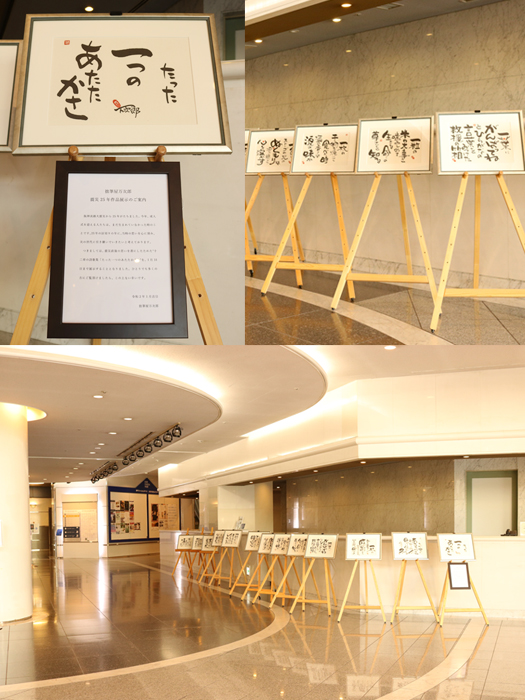 "Bad writing shop Manjiro earthquake disaster 25 years work" is displayed in KOBE FASHION MART the first floor front entrance passage until January 31. All of you, please drop in.
Than ... bad writing shop Manjiro message ...
 "25 years passed from the Great Hanshin-Awaji Earthquake. People who reached coming-of-age ceremony are time when they were not born yet this year. In year of end of 25 years, we mark thought at the time on heart and want to succeed in the next generation.
 Therefore, ate thought just after earthquake disaster in book; "will display collection of poetry "only one warmth" of ceremonial dress until January 31. If many people can see even one, it is the greatest happiness."