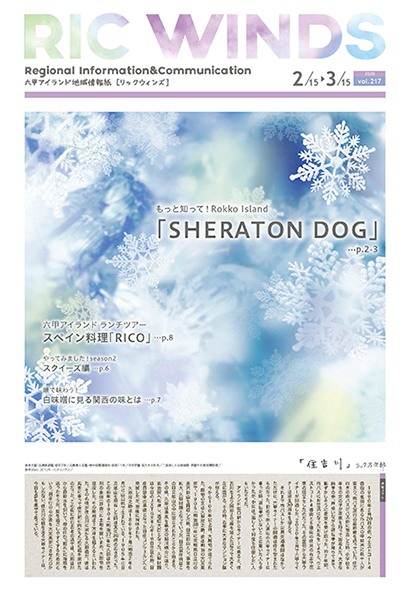 ・The Rick Manjiro column "Sumiyoshi River"

・More intellect is Rokko Island
 Pet relaxation house "SHERATON DOG"

・Lunch tour "Spanish food RICO"

・We tried! season2 squeeze

・We taste with head! With taste of Kansai to look at to white miso

・"White miso recipe" of nowadays girl

・Et cetera that is related to Hyogo


nado is full of helpful knowledge and pleasant articles. Please see by all means!


[RIC WINDS setting place]
Rokko Liner: Island Center Station, Island-Kitaguchi Station, Uozaki Station, Sumiyoshi Station, Port Liner: Each Sannomiya Station, Kobe bay Sheraton Hotel & towers, KOBE FASHION MART River Mall, other Rokko Island facility, Kobe-shi synthesis information center