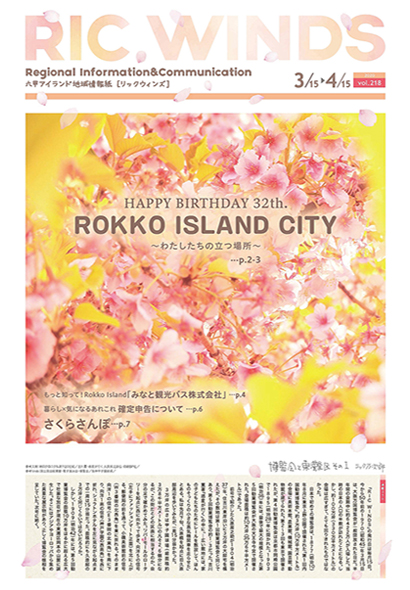 ・Rick Manjiro column "exhibition and Higashinada-ku 1"
・HAPPY BIRTHDAY 32th. Place ... which stands of ROKKO ISLAND CITY - us
・More intellect !Rokko Island "Kobe Minato Kanko Bus"
・About this and that "final income tax return" to become living X mind
・Living thing illustrated book "insect"
・Cherry tree walk
nado is full of helpful knowledge and pleasant articles. Please see by all means!
[RIC WINDS setting place]
Rokko Liner: Island Center Station, Island-Kitaguchi Station, Uozaki Station, Sumiyoshi Station, Port Liner: Each Sannomiya Station, Kobe bay Sheraton Hotel & towers, KOBE FASHION MART River Mall, other Rokko Island facility, Kobe-shi synthesis information center