We are looking for hesitation dog. It disappeared from Osaka-shi, and only child had witness information in Rokko Island the other day more than half a year.
The name is Kevin, male 6 years old, and mixed dog, size are size like Japanese midget Shiba. Color is coat of hair that is slightly black with tea.
As for the characteristic, the right ear which we did tight has cut such as cherry blossom petals, and tail hangs down. When it disappeared, we did blue collar.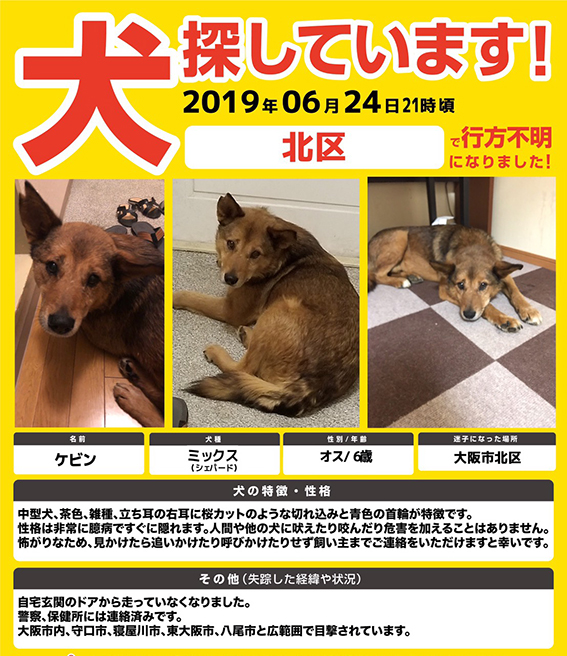 We see, and protected person would like notification to 090-7116-1481 Kosaka (owner) or 078-857-0677 news dust.